PRESIDENT ERDOGANS VISIT TO ALGERIA, MAURITANIA, SENEGAL AND MALI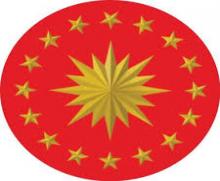 FOLLOWING IS THE PRESS STATEMENT ON PRESIDENT ERDOĞAN'S VISITS TO ALGERIA, MAURITANIA, SENEGAL AND MALI:
President Recep Tayyip Erdoğan will pay official visits to Algeria, Mauritania, Senegal and Mali between the dates of February 26 and March 2, 2018.
All aspects of the bilateral relations and cooperation will be discussed and views will be exchanged regarding regional and international developments during Mr. President's tête-à-têtes with his counterparts and the meetings between the delegations.
As President this will be the second visit of President Erdoğan to Algeria with which we have strong historic ties and which is one of our most important economic partners in Africa.
After Algeria, President Erdoğan will pay a visit to Mauritania in Sub-Saharan Africa on February 28 and following that visit he will head for Senegal with which Turkey has excellent bilateral relations.
The last stop of the tour is Mali with which we have long-established historical and cultural relations.
President Erdoğan's Mauritania and Mali visits have historical importance since they will be the first presidential visits from Turkey to these countries.
Business forums will be held in Algeria and Senegal as part of the visits.
Respectfully announced to the public.
.....
Republic of Turkey Presidential Office/Press Department
https://www.tccb.gov.tr/en/speeches-statements/558/90547/president-erdogans-visits-to-algeria-mauritania-senegal-and-mali.html

Haber tarihi: 24 / 02 / 2018


Haber Yorumları: 0